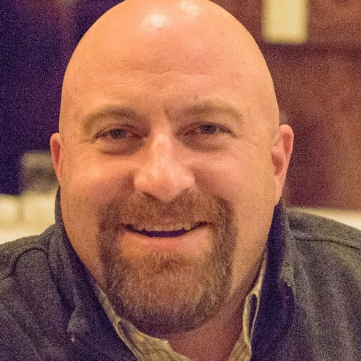 Alex Morrison
SVP, Business Development
---
Strada Education Network
Indianapolis, IN USA
---
"Part of being good at anything is being open to learning."
Milestones
My road in life has taken me all over.
Struggled in 9th and 10th grade. Not sure about future.
Thanks to athletics got opportunity to go to a different school for 11th and 12th grade.
Completed bachelor's degree.
Worked on tall ships. Seriously, find a way to do something unique.
First professional job in political media. Not for me but did some non-political work in internet technology.
Bitten by internet "bug"
Started at Discovery Channel (the most formative job of my early career).
Found my passion...working in technology and media focused around education!
Keep following my journey
Education
High School
St. Stephen's & St. Agnes School
Bachelor
Environmental Studies
Randolph-Macon College
Career
SVP, Business Development
Advise companies on growth strategy and execution primarily in the education and workforce space.
Career Roadmap
My work combines:
My work combines:
Business
Entrepreneurship
Communicating / Sharing Stories
Day to Day
Most of my day are spent connecting with potential partners in education, workforce orgs and employers. Either on the road or through video conference calls, I spend a lot of time talking to potential partners and meeting with organizations who offer solutions to those partners' challenges. I travel, I listen, I talk, I connect.
Skills & Qualities Beyond School
Being able to build relationships and trust is the critical skill of my job along with being a fast study. The challenges I hear from our varied markets are really different and understanding the core issue quickly is critical to assessing how we can most effectively support them.
Advice for Getting Started
Here's the first step for everyone
Network via your friends, family, teachers, professors, mentors, managers, anyone to get introduced to others in your industry/career of interest and set up informational interviews. Ask them about their career path? What would they recommend to you in terms of work experience, education, etc? This advice works for high schoolers and working adults alike!
Recommended Education
My career is related to what I studied. I'd recommend the path I took:
Bachelor
Environmental Studies
Hurdles
The Noise I Shed
From Peers:
"You are going to struggle in this industry because you have not worked in it for your career."