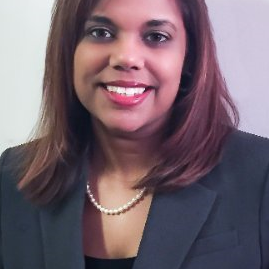 Racquel Santana
Vice President, eBusiness
Milestones
My road in life took a while to figure out.
Interned at a consulting firm through the INROADS program.
Graduated college with a degree in Management Information Systems.
Employed at a major consulting firm in NYC for several years, which allowed me to work within various industries. I started my career as developer then moved to project management.
Recruited by a Fortune 500 company to work as an independent consultant. I spent several years being self-employed at this company.
I got married and relocated from NYC to CT. I took a year off from work after having my first child.
Re-entered the workforce as an independent consultant at a financial company in CT.
I took eight months off after having my second child.
Re-entered the workforce at Travelers. I started my career at Travelers in project management. I then took roles in strategy, product management and am currently in eBusiness.
Education
Bachelor
Management Information Systems
State University at Albany
Career
Vice President, eBusiness
Deliver and own digital capabilities that enable Travelers to be a customer-centric digital insurer
Career Roadmap
My work combines:
My work combines:
Design
Technology
Learning / Being Challenged
Day to Day
My role is extremely collaborative and I coordinate with multiple stakeholders to ensure alignment. I meet with business stakeholders to understand their needs. I also meet with my team to discuss all facets of delivering a capability to market. This would include business leads, user designers, architects, developers and finance.
Skills & Qualities Beyond School
Being an effective communicator is essential to most roles. Also, the ability to be a continuous learner who asks questions and enables innovation.
Recommended Education
My career is related to what I studied. I'd recommend the path I took:
Bachelor
Management Information Systems
Hurdles
The Noise I Shed
From Society in General:
"Technology is a male-dominated field and you should consider other disciplines. "