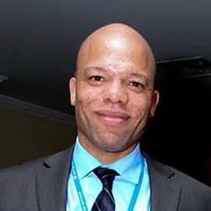 Maurice Brooks
Workplace Safety Specialist
---
International Labor Organization
Milestones
My road in life has taken me all over.
Joined the US Air Force out of high school.
Moved around which resulted in delays in achieving educational goals.
Left a nursing program after being transferred to a state that would not take the transfer credits.
Transferred overseas and changed my undergraduate major to Asian Studies.
Continued for a graduate degree that was not related to my career.
Several failed attempts to change careers.
Found a career that was a good balance between my professional experience and academic interests.
Desired to finish a PhD. I thought it was impossible due to the mobile nature of my career. However, I found WaldenU and the rest is history.
Keep following my journey
Education
High School
Palmdale High School
Bachelor
Asian Studies/Civilization
University of Maryland-University College
Graduate
International Relations and Affairs
Troy University
Graduate
Political Science
Long Island University-Brooklyn Campus
Certification/License
Advanced Certificate in United Nations Studies
Long Island University-Brooklyn Campus/United Nations Graduate Certificate Program
Doctorate
Public Policy and Administration
Walden University
Career
Workplace Safety Specialist
Provide technical advice to government authorities and industry stakeholders on efforts to improve worker's safety.
Career Roadmap
My work combines:
My work combines:
Non-Profit Organizations
Government
Upholding a Cause and Belief
Day to Day
I am responsible for engagements with government officials, employers' associations, and workers representatives to seek consensus on workplace safety in the ready-made garment industry of Bangladesh. Additionally, I provide technical advice to senior government officials on a range of issues related to workplace safety. I communicate with the diplomatic community, industry stakeholders, and the various initiatives working to address worker's rights to safe working conditions.
Skills & Qualities Beyond School
We must constantly keep pace with changes in technology and approaches in how we do business. Therefore, it is important to exchange knowledge. Knowledge exchange encourages success beyond expectations while also maintaining a positive work environment. Additionally, it is essential to establish a plan for professional development. Think of areas for improvement and take the initiative to do what is necessary to further develop requisite skills. Self improvement is a never ending process.
Advice for Getting Started
Here's the first step for everyone
Establish short and long term plans. Start working the plan and surround yourself with those who are supportive and encouraging. Volunteer in your community in an area of work that is apart of your plan. Find a mentor who will give you sound advice and help you to achieve the goals of your plan
Recommended Education
My career is not related to what I studied. I'd recommend this path instead:
Certification/License
Industrial Safety Technology/Technician
Hurdles
The Noise I Shed
From Peers:
"Waste of time! Why not be comfortable with the stats quo? You can't make it. "