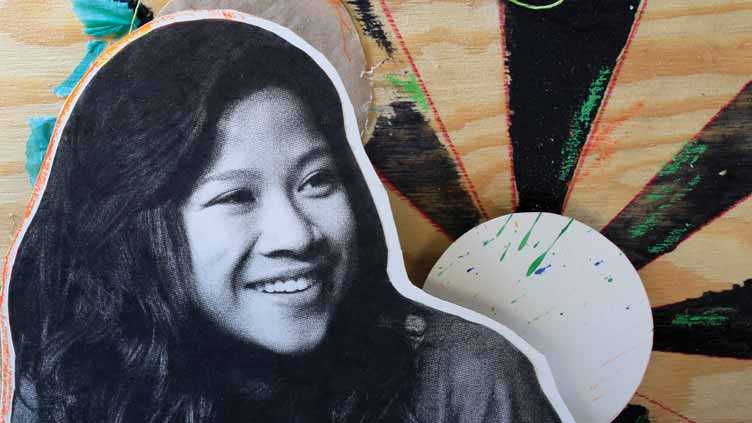 ZEE AVI
Singer

"Like anything else in life, it's a huge roller coaster ride— there'll be high times, low times, happy times, sad times, and you just have to hang on."
INTERESTS:
THEMES DISCUSSED:
Choices Opportunity Hard Work Passion Community Honesty Culture Family Fulfillment Pressure Individualism
FOUNDATION:
TAGS:
career, conformity, criticism, growing up, happiness, job, law, Malaysia, poetry, rehearsal, roller coaster ride, take your time, writing, youtube
BIOGRAPHY:
Before singer-songwriter Zee Avi made her debut on YouTube, she was following a path that was more so what others wanted for her than what she wanted for herself. Zee grew up on a tiny island east of Malaysia. Her father owned an energy consultancy company, and Zee felt pressured to become a lawyer. At 16, Zee left high school and was on the path to go to college and do what her parents wanted her to do. But Zee was still trying to find herself—she wrote poetry, sported pink highlights, black nails and rebelled by listening to heavy metal music. She wrote her first song during that time and, soon enough, a friend asked her to open for his band. After her performance, Zee used a webcam to record herself singing her songs for a friend and posted it on YouTube. The next day, she had 30 views, which motivated her to post more videos. In 2008, on the day before her 22nd birthday, Zee posted what she thought would be her last song, "No Christmas for Me." It would happen that the following day, YouTube would handpick her video to be featured on the site. More than 3,000 e-mails and a slew of record label offers poured into her inbox. Before she knew it, she was on a plane to Los Angeles, Calif., to meet with the producer for a major record label that also manages artists like The White Stripes, M.I.A., and The Shins. Zee's song, "No Christmas for Me," was featured on the label's holiday charity album.