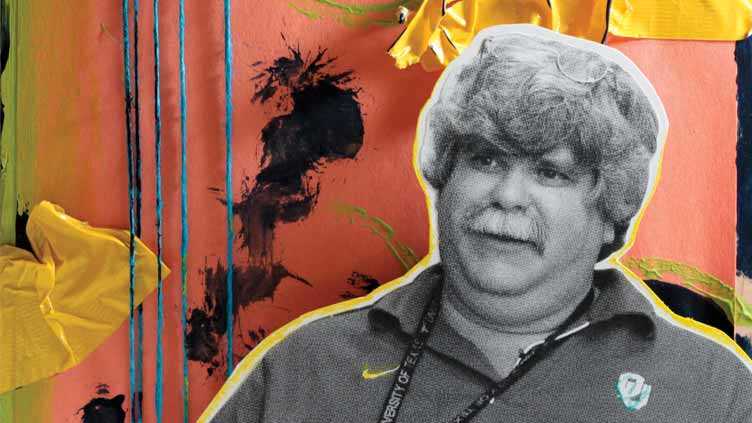 MIKE BIGGERSTAFF
Meteorology Professor
University of Oklahoma
"It's your life, so take the guidance and advice from other people. Filter it heavily, and apply it in a way that you can succeed."
INTERESTS:
THEMES DISCUSSED:
Hard Work Support & Encouragement Community Inspiration Education Self-Reflection Fulfillment Conflict Desire Family Determination Opportunity Passion Negativity Character
FOUNDATION:
Learning / Challenging Myself Teaching / Mentoring
TAGS:
advice, broadcast, college, communications, guidance, homework, hurricanes, listen to yourself, math club, meteorologist, meteorology, mobile, NASA, parents, physics, radar, storms, weather reporter
BIOGRAPHY:
Even as a child, Mike Biggerstaff knew what he wanted to do in life: be a meteorologist. While most kids imagined rocks as pets, Mike dreamed of pulling a thunderstorm out of his pocket. But to be where he wanted to be in the future, Mike knew he had to go to college and, eventually, obtain a Ph.D. to do research in meteorology. His parents, however, were not very supportive of Mike going off to college. Because they did not have the best of experiences at college themselves, they were hesitant of their son going. Despite their lack of support, Mike knew what he needed to do. He went to the University of Texas at Austin and then went on to complete his Ph.D. in atmospheric sciences at the University of Washington. Since then, Mike has taught at Texas A&M University before coming to the University of Oklahoma to teach. He is the director of the Shared Mobile Atmospheric Research and Teaching Radar (SMART) program, a collaboration between major weather research organizations. His research focuses on on cloud microphysics, electrification, and storm dynamics.