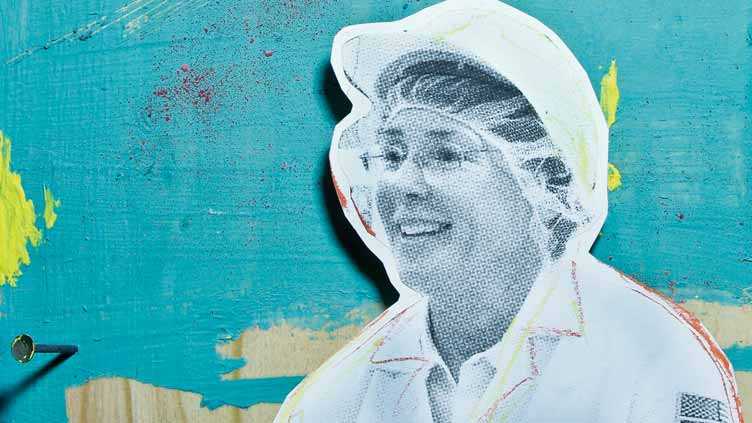 ELISE BENSTEIN
Food Scientist
Jelly Belly Candy Co.
"Don't be afraid to make mistakes…You just never know. You need to be open to opportunities to be able to capture those opportunities when they present themselves."
INTERESTS:
THEMES DISCUSSED:
Education Exploration Failure Fulfillment Opportunity Goals Passion Character
TAGS:
attitude, behind the scenes, being open, candy, competition, creativity, culinary school, doing what you love, experimentation, food science, jelly beans, making a difference, making a living, mistakes, nutrition, positivity, process, reality, science, try things
BIOGRAPHY:
Who could have known that a failed pizza-flavored jellybean would be a stellar vomit-flavored one? Elise Benstein, food scientist at the Jelly Belly Candy Company, sure didn't—but her point is that these kinds of mistakes can lead to a happy outcome if you're open to it. The aforementioned pizza-flavored jellybean didn't work out for general consumption, but turned out to be the perfect vomit flavor when Jelly Belly was creating Bertie Bott's Every Flavor Beans for the Harry Potter movies. Working in research and development at Jelly Belly, there may be many "Belly Flops" for every successful new flavor, but that's just how it goes. A lot of R&D is failing until you get it right. Don't be afraid of making mistakes, Elise urges. You just never know where your road will lead, but if you're open to the opportunities you can capture them when they present themselves. She never thought she'd be at the forefront of developing new candy products, but she loves her job. In her own small way, she makes a positive difference in people's lives—she gets to spark a little bit of happiness for a short bit of time—and that difference is obvious whenever she tells someone what she does and they giddily pepper her with jellybean-related questions.