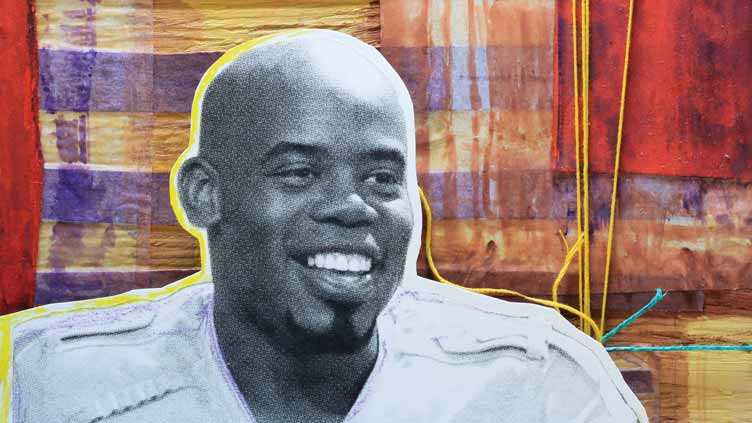 DEREK BLANKS
Photographer

"[There] will always be somebody better than you or more talented, but you can't really live for them and let that dictate what you do."
INTERESTS:
THEMES DISCUSSED:
Passion Struggle Determination Exploration Money & Financial Security Education Opportunity Planning Transitions Inspiration Self-Reflection Support & Encouragement
TAGS:
African-American, client, college, confidence, create, drive, fashion, happy, high school, love, money, opinions, parents, photography, please, respect, strangers, success, work, wrong
BIOGRAPHY:
Growing up in Jackson, Miss., Derek Blanks began his elementary years in an arts and academic school. In the third grade he started shooting photography—but ask him back then, and he would never have told you that today he'd be one of the most notable celebrity photographers. He just wanted to create art. After graduating from the Maryland Institute College of Art in Baltimore, M.D., Derek went to work in corporate as a graphic designer while still doing freelance photography on the side. But he got tired of working the 9 to 5 job and yearned to do what he really loved most—creating his own art and photography. So, Derek decided to try making it on his own. Soon enough, his hard work paid off, and Derek really started enjoying his life more than he ever had. He began illustrating children's books, coffee table books and other publications, which led him to grow his photography business. Derek soon made a name for himself after completing his much-talked-about photography project on celebrity alter-egos, which defined his style and separated him from other photographers. Today, Derek's client roster includes Béyonce, Usher, and Snoop Dogg; he has also shot covers for Essence magazine and won the Stella Award for music packaging.