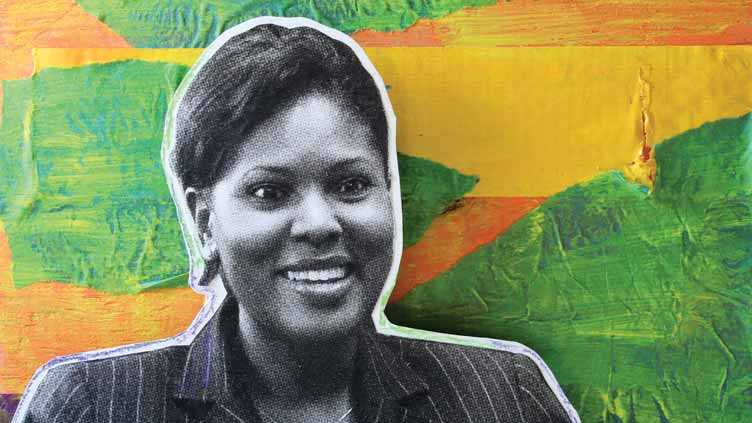 CHARLINE WRIGHT-GIPSON
Corporate Lawyer
Davillier Law Group, ILC
"It feels like you're stepping off of a cliff, and it doesn't make any sense, and it's irrational … But that's when you're most alive."
INTERESTS:
THEMES DISCUSSED:
Culture Perseverance Risk Transitions Desire Self-Reflection Negativity Pride Opportunity Honesty Exploration Support & Encouragement Goals Courage Hard Work
FOUNDATION:
Learning / Challenging Myself Working with Others
TAGS:
accomplishment, adventure, African-American, Bar exam, business, Caribbean, carnival, challenge, college, Cornell University, Courtroom, courts, intervention, Jamaica, Law Firm, lawyer, legal, Prosecutor, value, Woman
BIOGRAPHY:
Charline was born in Jamaica and raised in Toronto, Canada, where she grew up with a urge to explore. When she was 12 years old, Charline told her mother she wanted to leave Canada. So, when the time came for her to go to college, Charline broke the news that she was going to Cornell University in New York, where she got accepted. Her family, however, did not want her to leave Toronto despite that Charline had gotten into an Ivy League university. They even went as far as holding an intervention against her leaving. But Charline told her family that she was going to go away no matter what. After finishing college, she knew she wanted to continue to law school at Cornell. After completing her law degree, Charline joined a law firm in New York City as a corporate associate. But after a while, despite that she was making a lot of money, she was unfulfilled by her job. So, she accepted a job in New Orleans, La., as a law clerk—a much lower paid position. But after a few years, she thought she needed change in her life again. It just so happened that the partner at the law firm where she was working had proposed an idea to open a new firm and wanted Charline to come on board. In 2008, Charline joined Davillier Law Group. She also serves on the board of directors for the Sojourner Truth Academy.