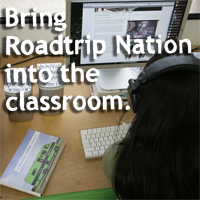 Our Co-Founder and Roadtrip Director on Idaho PTV!
April 5, 2012
Our co-founder, Mike, and Roadtrip Director, Ray, were interviewed about how we help Idaho students define their own Roads in life. The executive director for SAT® Outreach, Angela Garcia, is also interviewed with us.
Watch the full video here.