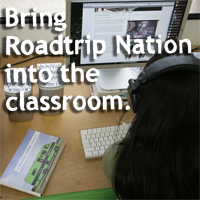 Molly Gazin
Educator Network Coordinator
Education

Your best/worst I got lost story?
Being separated from my friends while on the back of a motorcycle in Vietnam!

Can you believe that I...


was on the TV show Wipeout???



What are you secretly afraid of?
Being chased up stairs, ahhhhh!

The easiest way to make me smile is...


smile and I'll smile back :) or you can give me an avocado!



What movie could you watch on repeat for 24 hours?


Elf and Endless Summer.



One quote I use to block out Noise is...


Blend out!