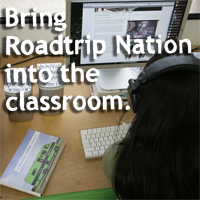 Dan Ford
Producer
Video Production

On my desk you'll find...


Mr. T Bobblehead



I aspire to...
grow old telling meaningful stories through film. To never become complacent and always be thankful for the blessings I have.

What is your favorite driving music?
Country. By the end of Roadtrips, country music haters ask for more.

One quote I use to block out Noise is...


I am the master of my fate:
I am the captain of my soul.

William Ernest Henley



Your best/worst I got lost story?


On RTN Roadtrips I get to film people getting lost; sometimes it's funny, but usually it's really frustrating. But this one time, the Roadtrippers were driving in circles for two hours wondering how to get to Brooklyn; they were actually already in Brooklyn and didn't know it.



Miles on your odometer?


27.