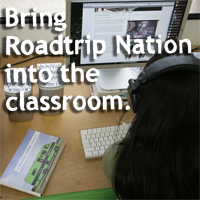 Lauren Ho
Student Experience Coordinator
Education

One quote I use to block out Noise is...


"Don't search for the answers, which could not be given to you now, because you would not be able to live them. And the point is, to live everything. Live the questions now. Perhaps then, someday far in the future, you will gradually, without even noticing it, live your way into the answer." – Rainer Maria Rilke.



What movie could you watch on repeat for 24 hours?


The Emperor's New Groove. Cheese me no likey!



If I could interview anyone, it would be...
Fred Astaire because he just looked like he's having a great time all the time. He's my dancer idol.

Most embarrassing life moment?


Probably in 7th grade when I told my parents about going to see one movie and then hanging out at the bookstore when I was really seeing Star Wars Episode 1: the Phantom Menace, and my mom found out. True story.



How are you different than you were four years ago?


I'm a College graduate! I've grown exponentially from being a freshman to having my first real job at RTN and loving every minute of it. The past four years have taught me exactly how much I'm capable of if I have a goal on the horizon, I can depend on myself to make it happen.



Favorite song to dance to?
"Take On Me" by A-Ha and STILL trying to hit that high note at the end of the chorus.