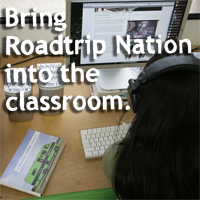 Lauren Ho
Student Experience Coordinator
Education

How are you different than you were four years ago?


I'm a College graduate! I've grown exponentially from being a freshman to having my first real job at RTN and loving every minute of it. The past four years have taught me exactly how much I'm capable of if I have a goal on the horizon, I can depend on myself to make it happen.



Favorite song to dance to?
"Take On Me" by A-Ha and STILL trying to hit that high note at the end of the chorus.

Strangest task you've performed at a job?
Delivering crayon drawings to seniors in the Assisted Living home and being instructed to tell them what they see in the drawing.

Miles on your odometer?
22!

What movie could you watch on repeat for 24 hours?


The Emperor's New Groove. Cheese me no likey!



I aspire to...
be my best self every day of my life.